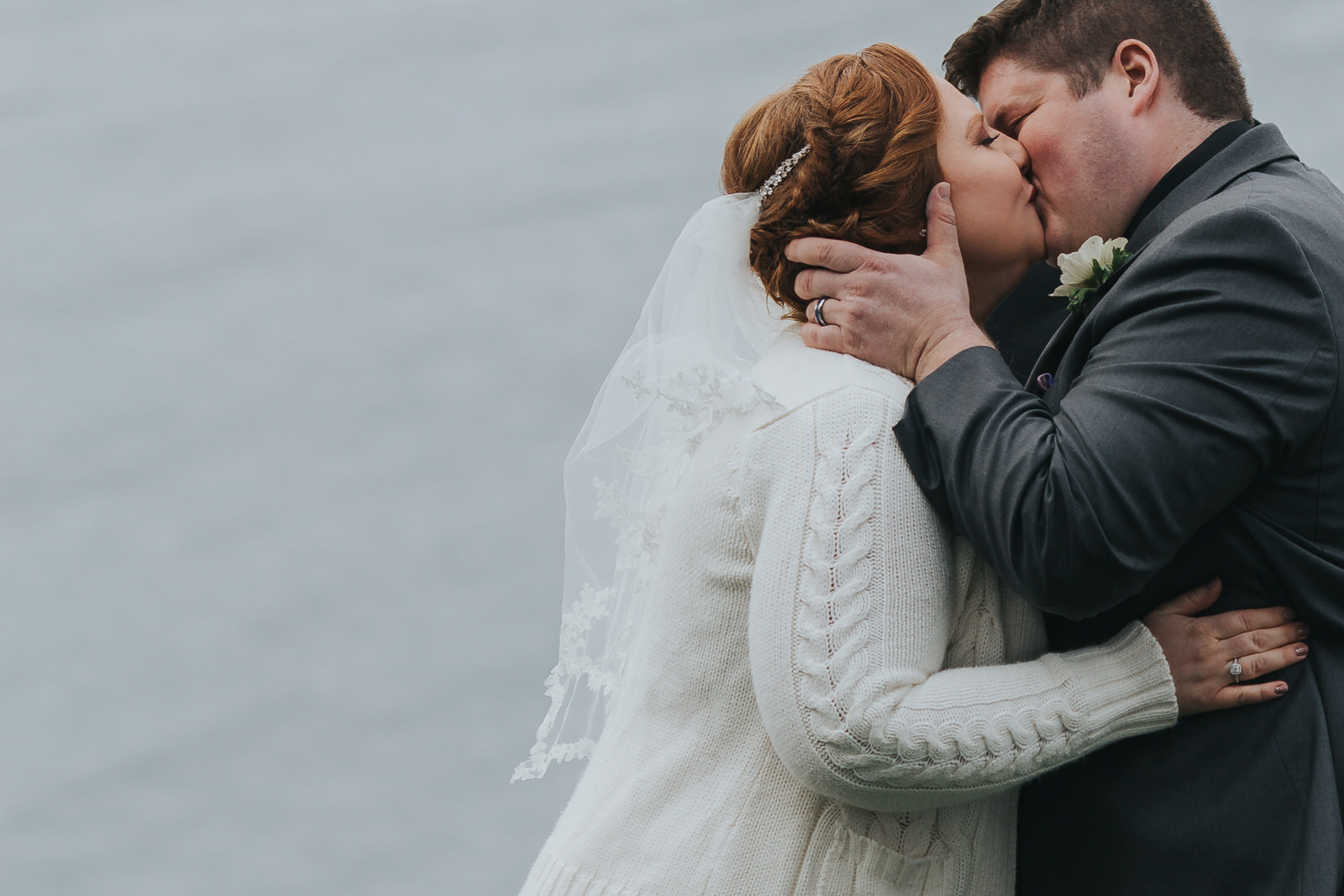 A waterside wedding in Sequim.
Lauren & Paul's beautiful big day.
Lauren and Paul's wedding day was so beautiful from beginning to end. When I met Lauren & Paul for their engagement shoot back on New Years Day I knew their wedding was going to be a fun day, and it certainly was!
Their ceremony was held on a waterside hill looking out onto the water with views of Orcas Island off in the distance. It was a beautifully tranquil location that was embedded in nature, yet just a short walk away was the John Wayne Marina where their reception was held.
The morning of the wedding I text Lauren to ask how everything was going and that it looked like it was going to rain during the ceremony, she text me back saying that nope the rain would go away.....and she was right! The rain dried up right as she arrived and held off for the rest of the day.
After a beautiful ceremony led by Paul's father the two said "I do", kissed and were man and wife! A happy hour followed with some delicious (and creatively named) cocktails before a beautiful slab of beef was served for dinner.
While the dance floor was being turned around, Lauren & Paul played the "Shoe Game" with questions from the Best Man and Maid of Honor providing a lot of laughs. DJ Jason then kicked off the first dances with the Bride and Groom sharing their first dance as a married couple. There was more than one teary eye in the house!
The party kicked into high gear after that with the tempo only dropping for a beautiful moment where all the married couples were asked onto the dance floor and then removed one by one until only the longest married remained!
After an hour of dancing we headed outside for a quick sunset shoot to give the happy couple a breather before they ramped back up again dancing the night away with their nearest and dearest.
If you're looking for wedding photography in the Seattle area, be sure to check out my portfolio and get in touch if you like what you see!