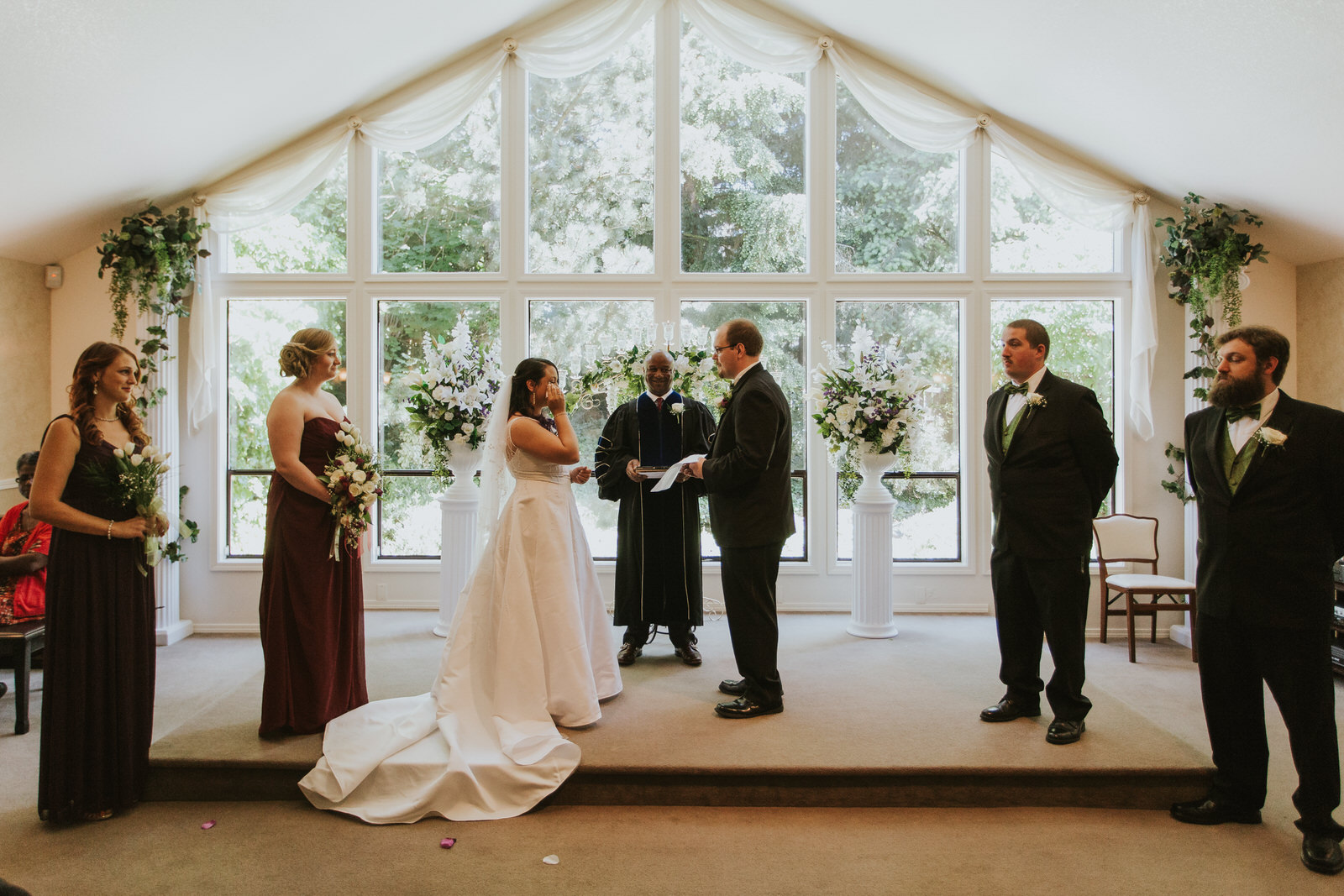 Happiness at the Hostess House
Carlie & Rodney's big day.
A few weeks ago I flew down to Portland (shortest flight I've ever been on) and then drove back North across the bridge to Vancouver, WA. My final destination was the beautiful Hostess House for Carlie & Rodney's wedding ceremony & reception! The day was a scorcher but both the bride and groom managed to stay cool and calm.
While getting ready Carlie had an entourage including her Mom, Aunts and bridesmaids. Rodney meanwhile had his brother and best friend to keep him on track and on time. After Carlie was all dressed up and ready to go we banished everyone from the chapel and did their first look. Rodney was blown away by Carlie all done up in her Mom's wedding dress. It was a sweet moment.
Then it was outside to the pagoda for family photos, and much laughter, before back inside for the main event! Everything went off without a hitch, Carlie & Rodney wrote out their own vows and I think everyone's eyes were a little moist as they declared their forever love for each other.
After a quick bubble procession it was inside for some grub! Sliders and cold, fresh fruit were a big hit and the fresh juices were gulped down to keep cool on the now ninety degree day. But that didn't stop the dance floor from heating up for Carlie & Rodney's first dance!
Things only escalated from there as the rest of the guests were invited onto the dance floor and the party began in earnest, and boy did this family know how to dance! All in all it was a beautiful day from start to finish and I couldn't have asked for a more beautiful, or accommodating, couple. I hope to get to wish you many happy anniversary's Carlie & Rodney!
If you're looking for wedding photography in the Seattle area, be sure to check out my portfolio and get in touch if you like what you see!